Four men pick up medals on final day of Senior Pan Ams
May 07, 2018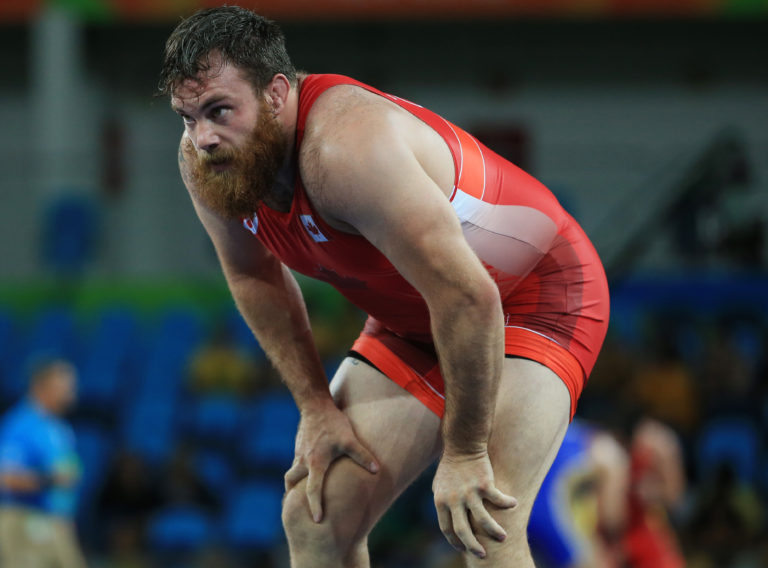 LIMA, Peru – Canada closed the final day of the 2018 Senior Pan American Championships with four medals.
Josh Bodnarchuk picked up silver, while Korey Jarvis, Alexander Chaves and Jordie Steen captured bronze medals.
Bodnarchuk qualified for the 61 kg gold match, but fell to USA's Joe Colon to take silver. The 21-year-old from Saskatoon defeated Alexis Olvera Magallenes of Mexico in the semifinal to clinch a spot in the gold medal bout.
Two members of the Guelph Wrestling Club captured bronze medals for Canada. Jarvis and Chaves both won their bronze medal matches at 125 kg and 70 kg.
Chaves, 21, defeated Brazil's Marcos Oliveira Jr while Jarvis, 31, defeated Jose Erazo Henriques of El Salvador.
Jordie Steen of Montreal YMHA cruised to an 11-1 victory over Puerto Rico's Charles Merrill to secure the bronze medal.
A couple Canadiana came up short in the bronze medal matches.
Jevon Balfour of Brock Wrestling Club lost a close battle at 74 kg to Nestor Tafur Barrios of Colombia. Barrios scored in the closing seconds, and after a failed challenge by Balfour, the Canadian lost 6-8.
Michael Asselstine fell to Cuba's Alejandro Valdes 0-10 in the 65 kg bronze medal bout.
Canada picked up 12 medals over the four days of competition. Medalists were:
Gold – Veronica Keefe – WW 72 kg
Silver – Laurence Beauregard – WW 59 kg
Silver – Cara Nania – WW 55 kg
Silver – Breanne Graham – WW 65 kg
Silver – Josh Bodnarchuk – FS 61 kg
Bronze – Jade Dufour – WW 50 kg
Bronze – Alexandria Town – WW 57 kg
Bronze – Shawn Daye Finley – FS 79 kg
Bronze – Dalton Webb – FS 92 kg
Bronze – Alexander Chaves – FS 70 kg
Bronze – Jordie Steen – FS 97 kg
Bronze – Korey Jarvis – FS 125 kg
Subscribe to our newsletter
Receive the latest news updates, tournaments, programs, services and discounts.
Receive the latest updates from Wrestling Canada Lutte.